LOS ANGELES (Oct. 20, 2023) – SQUARE ENIX® has announced that it will publish The Apothecary Diaries light novel series in English-language print editions for the first time, with Volume 1 releasing in May 2024 as a part of the company's Square Enix Books imprint. Featuring full-color art inserts and black-and-white illustrations throughout, these collectors' quality trade paperback editions offer English translations produced in collaboration with J-Novel Club. This bestselling light novel series has sold more than 21 million copies to date in print and digital worldwide, and has been adapted into both manga and a forthcoming anime. Volumes 1 through 9 of The Apothecary Diaries manga series are currently available in English from the Square Enix Manga imprint in both print and digital editions. Fans can also look forward to the anime adaptation, which will begin streaming on Crunchyroll on October 22, 2023.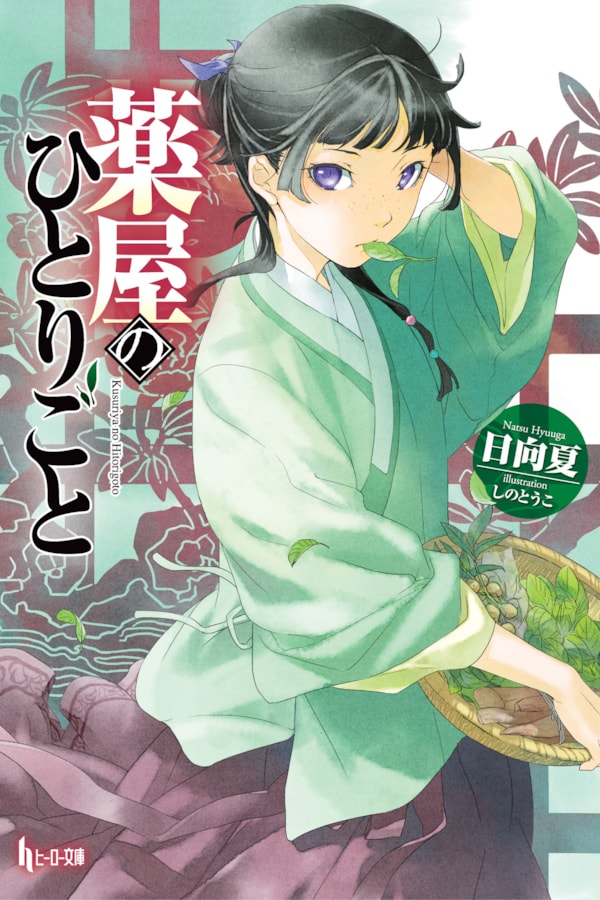 Originally published in Japan by Imagica Infos Co., Ltd.

*Book cover art not final and subject to change.
The Apothecary Diaries
(Light Novel)
A palace servant with training in herbal medicine is promoted up the ranks to food taster...and right into the thick of imperial intrigue in this enthralling period mystery series!
The Apothecary Diaries
(Light Novel), Volume 1 is scheduled for release on May 14, 2024 and it will be available for pre-orders from Penguin Random House and other major booksellers starting today. More information can be found here:
https://sqex.to/7JFXB
For the latest information from Square Enix Manga & Books, visit:
square-enix-books.com
.
Related Links:
Official Website:
square-enix-books.com
Official Twitter
@SquareEnixBooks
About Square Enix, Inc.
Square Enix, Inc. develops, publishes, distributes and licenses SQUARE ENIX® and TAITO® branded entertainment content throughout the Americas as part of the Square Enix group of companies. The Square Enix group of companies boasts a valuable portfolio of intellectual property including: FINAL FANTASY®, which has sold over 185 million units worldwide; DRAGON QUEST®, which has sold over 88 million units worldwide; and the legendary SPACE INVADERS®. Square Enix, Inc. is a U.S.-based, wholly owned subsidiary of Square Enix Holdings Co., Ltd.
More information on Square Enix, Inc. can be found at
https://square-enix-games.com
# # #

© SQUARE ENIX