Los Angeles (July 18, 2023) – Today, Square Enix® and TAITO, in collaboration with Google, launched Space Invaders: World Defense which incorporates the Streetscape Geometry* API, a new feature of Google's ARCore Geospatial API and the latest augmented reality (AR) technology on Google Play™ and the App Store®. Recognized by Guinness World Records in 2020 as the Longest running video game series and celebrating its 45th anniversary this year, SPACE INVADERS is now available as a completely new AR game.

About Space Invaders: World Defense
45 years after its initial launch, SPACE INVADERS have struck again! Now is the time to fight together with players from across the world to protect Earth. Experience an immersive AR shooter that blends the classic game with a new dimension as you soar through an augmented reality world and take on the Invaders emerging from the shadows and around every corner.

Players will earn points by exploring their neighborhoods and defeating the Invaders they encounter. Players can unlock special power-ups, participate in area-specific rankings, and share gameplay images and AR selfies on their social channels.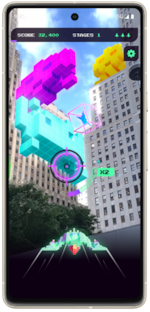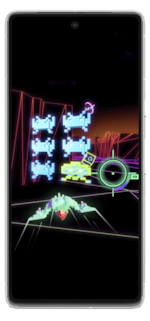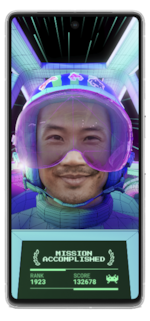 Space Invaders: World Defense is powered by Google's ARCore Geospatial API which instantly designs an engaging model onscreen that blends AR and 3D from the nearby environment, including buildings, bridges, and other architectural elements around the player. It also adapts to the layer's real-world location, time, and local weather for immersive gameplay.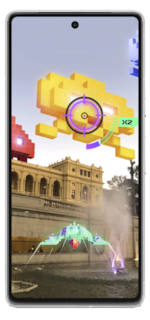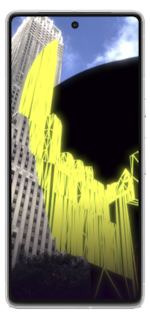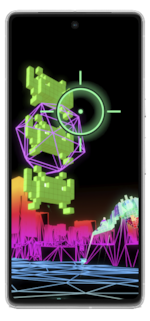 *Streetscape Geometry: It is possible to acquire 3D model data of buildings within a 100m radius of the user's current location. This function allows AR objects to be hidden and visible (i.e. occlusion expression), to reflect on buildings in real space, and to attach AR objects to specific buildings, enabling the development of highly immersive AR content that blends into real space.

Related Links
Official Homepage: https://spaceinvaders-wd.com/index.html
Google AR & VR: https://arvr.google.com/
Google Arts & Culture (TAITO page) https://artsandculture.google.com/partner/taito-corporation

About SPACE INVADERS
SPACE INVADERS is a video game franchise designed, developed, and marketed by TAITO in 1978, and has been enjoyed on a variety of platforms to date. The "Invader" character, which symbolizes the franchise, has become an iconic figure in pop culture and is well known throughout the world. TAITO has positioned SPACE INVADERS as a corporate character and is developing a diversified licensing business both domestically and internationally through collaborations with global brands and corporate tie-ups. TAITO will continue to actively promote the brand as the sole owner of intellectual property rights, including copyrights and trademarks, for SPACE INVADERS and its characters worldwide.

About TAITO Corporation
TAITO Corporation (TAITO) is a wholly-owned subsidiary of Square Enix Holdings Co., Ltd. With headquarters in Tokyo, Japan, TAITO operates core businesses such as game arcade operations, manufacturing coin-operated game machines, and mobile phone content services. A seminal part of gaming history, TAITO caused a worldwide sensation with its arcade legend, SPACE INVADERS, and developed such fan favorites as PUZZLE BOBBLE (BUST-A-MOVE) and ARKANOID. Today, TAITO continues to thrill game lovers of all generations by offering both classic and new family-oriented titles on the latest gaming platforms. TAITO delivers a wide range of entertainment experiences with the goal of providing consumers with fresh surprises and new discoveries.
More information on TAITO can be found on the Internet at https://www.taito.co.jp/en.

About Square Enix, Inc.
Square Enix, Inc. develops, publishes, distributes and licenses SQUARE ENIX® and TAITO® branded entertainment content throughout the Americas as part of the Square Enix group of companies. The Square Enix group of companies boasts a valuable portfolio of intellectual property including: FINAL FANTASY®, which has sold over 180 million units worldwide; DRAGON QUEST®, which has sold over 88 million units worldwide; and the legendary SPACE INVADERS®. Square Enix, Inc. is a U.S.-based, wholly owned subsidiary of Square Enix Holdings Co., Ltd.

More information on Square Enix, Inc. can be found at https://square-enix-games.com

SPACE INVADERS™ & © TAITO CORPORATION 1978, 2023 ALL RIGHTS RESERVED.