LOS ANGELES (March 22, 2023) – SQUARE ENIX® today celebrates the third anniversary of the hit mobile tactical RPG, WAR OF THE VISIONS™ FINAL FANTASY BRAVE EXVIUS®, by introducing several new and returning characters from the critically acclaimed, award-winning FINAL FANTASY VII REMAKE and the enhanced and expanded FINAL FANTASY VII REMAKE INTERGRADE.

From now until May 2, players can look forward to new units, vision cards, summons, login bonuses, and a trove of free gifts and rewards. More details follow below:
The Heroes of AVALANCHE - The FINAL FANTASY VII REMAKE collaboration returns with ex-SOLDIER mercenary Cloud Strife, martial arts master Tifa Lockheart, the compassionate Aerith Gainsborough and the strong-hearted Barret Wallace. Players have a chance to summon each of these Ultra Rare units, with Tifa guaranteed for free as a login bonus during the collaboration.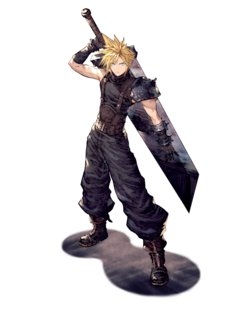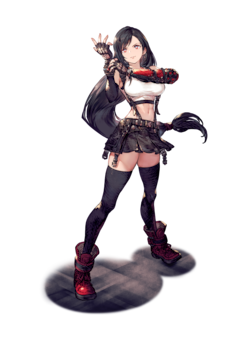 Cloud Tifa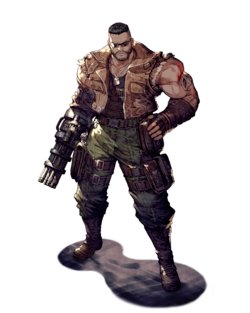 Aerith Barret
Sephiroth and Yuffie - Fight alongside the legendary swordsman Sephiroth and boisterous ninja Yuffie in the brand-new FINAL FANTASY VII REMAKE INTERGRADE collaboration event. Summon before May 2 for a chance to acquire both Ultra Rare units plus new vision cards.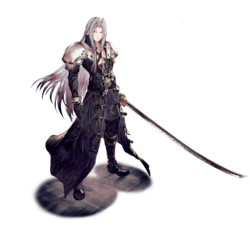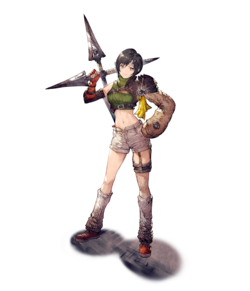 Sephiroth Yuffie
New Challenge Missions and Quests - Obtain Sephiroth and Yuffie's signature weapons, plus coveted upgrade materials, through limited-time collaborative challenge missions and quests.
Third Anniversary Gifts and Celebrations - Celebrate the third anniversary of WAR OF THE VISIONS FINAL FANTASY BRAVE EXVIUS with login bonuses and special events. Score NRG Restores (L), Story Skip Tickets, and Transcendence materials by logging in daily. Players can vote for their favorite unit in the Unit Popularity Poll 2023 here until April 9, when the most popular unit will be selected for a redesign, and celebrate the gorgeous artwork with The Artworks 2, a new visual book available now here.
Third Anniversary Free Summons - From now until April 4, summon up to a maximum of 300 units and/or vision cards for free across dozens of 10x Summons, each with a guaranteed coveted MR+ unit or vision card.
For complete details on the third anniversary celebrations for WAR OF THE VISIONS FINAL FANTASY BRAVE EXVIUS, please visit the commemorative special site at wotvffbe.com/3rd_anniversary/.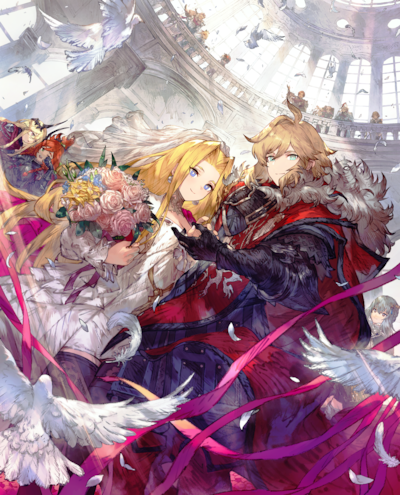 WAR OF THE VISIONS FINAL FANTASY BRAVE EXVIUS is available now as a free download with in-app purchases through the App Store®, Google Play™ and Amazon App Store. Text is supported in English, French, German, Spanish, Korean and Traditional Chinese, while voiceovers are supported in English and Japanese. For more information, please visit: https://wotvffbe.com/.

For the latest assets, please visit the press site at press.na.square-enix.com.

Related Links:
Official Website: https://wotvffbe.com/
Twitter: @WOTVFFBE
Facebook: https://www.facebook.com/wotvffbe
YouTube: Link
Instagram: https://instagram.com/wotvffbe
#WoTVFFBE

About FINAL FANTASY Portal App
The free-to-download "FINAL FANTASY Portal App®" provides the latest and greatest on all things FINAL FANTASY, as well as exclusive promotional trailers and developer commentary. By logging-in with their Square Enix account, players can accumulate points that can be exchanged for various items. Also, the iconic Triple Triad® card game from FINAL FANTASY VIII makes its mobile debut, and is playable in the app.

About gumi Inc.
Founded in 2007, gumi Inc. (Tokyo Stock Exchange: 3903) is a leading global mobile game publisher and developer headquartered in Japan, with overseas operations in Singapore, Taiwan and the United States. The company has proven success in launching titles worldwide, such as the widely popular role-playing games Brave Frontier and THE ALCHEMIST CODE. gumi also invests in VR/AR/blockchain markets. With ongoing publishing and development projects on a wide array of mobile, AR and VR platforms, gumi aims to change the world through innovative entertainment products and services, including both original content and collaborations with popular IP.

For more information, please visit http://www.gu3.co.jp/en/.

About Square Enix, Inc.
Square Enix, Inc. develops, publishes, distributes and licenses SQUARE ENIX® and TAITO® branded entertainment content throughout the Americas as part of the Square Enix group of companies. The Square Enix group of companies boasts a valuable portfolio of intellectual property including: FINAL FANTASY®, which has sold over 173 million units worldwide; DRAGON QUEST®, which has sold over 85 million units worldwide; and the legendary SPACE INVADERS®. Square Enix, Inc. is a U.S.-based, wholly owned subsidiary of Square Enix Holdings Co., Ltd.


# # #

WAR OF THE VISIONS FINAL FANTASY BRAVE EXVIUS © 2019-2023 SQUARE ENIX CO., LTD. All Rights Reserved. Co-Developed by gumi Inc.
LOGO ILLUSTRATION: © 2018 YOSHITAKA AMANO
IMAGE ILLUSTRATION: ISAMU KAMIKOKURYO

FINAL FANTASY VII REMAKE INTEGRADE © 1997, 2020, 2021 SQUARE ENIX CO., LTD. All Rights Reserved.
CHARACTER DESIGN: TETSUYA NOMURA/ROBERTO FERRARI
LOGO ILLUSTRATION:© 1997 YOSHITAKA AMANO

FINAL FANTASY, DRAGON QUEST, SQUARE ENIX, the SQUARE ENIX logo, SPACE INVADERS, and TAITO are registered trademarks or trademarks of the Square Enix group of companies. App Store is a registered trademark of Apple Inc. Google Play is a trademark of Google Inc. All other trademarks are properties of their respective owners.